Island Cardiac Specialists On Fox News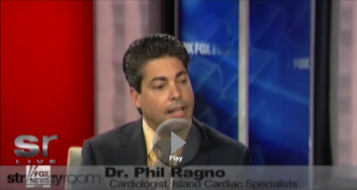 Dr. Philip Ragno of Island Cardiac Specialists discusses Psoriasis and Coronary Artery disease on FoxNews.com with Dr. Tina Funt and Dr. Marc K. Siegel.
(Click on Image to play video)
Island Cardiac Specialists is committed to:
Innovation
Using the latest technology and evidence-based practice parameters to deliver cutting edge care based on academic excellence for all of our patients.

Compassion
Understanding the overall needs of our patients as individuals and friends.
Superior Care
Ensuring that all staff and practitioners maintain the highest degree of academic achievement in their fields with years of practice expertise.